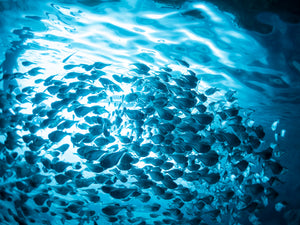 Questions
After ordering you will receive the confirmation of the order. We deliver every Monday and prior to the delivery, you will receive another confirmation where you get the delivery info (incl the tracking number). If you did not receive these confirmations please double-check the spam folder for the beginning. Sometimes deliveries are slow and late but we have never failed to deliver. So if your parcel has not arrived in decent time please contact us. We are happy to assist you to get your products as soon as possible.
Our lanyard line products are built from three independent parts: the carabiner, the cable, and the wristband/belt. By using a 2.5 mm Allen key you can change any of these parts when needed. This makes it also possible to change one part of your lanyard instead of buying the full product if your lanyard will get damaged during freediving trips.
Aluminum sinks 1 m/s, while the stainless steel carabiner sinks about 1.3 m/s. Meaning that the stainless steel carabiner sinks faster than an average freediver while the aluminum carabiner sinks at approximately the same speed as the freediver. I would prefer, and I use, mostly aluminum carabiner lanyard as it is slightly lighter than the stainless steel carabiner and is, therefore, more comfortable to handle on the surface, etc. Carabiner nor the cable does not affect dive speed. We have tested various brands with different kinds of carabiner-cable solutions and we have not found differences (multiple 30 m dives with free falls - standardized depth testing).
Normally shorter cables make less hassle but the recommended length depends also on the freediving discipline. I would recommend longer cables for FIM with ankle attachment while for regular CWT I would recommend 90 cm cables, for example.
Yes, we deliver all around the globe. Although there are few exceptions due to the pandemic and some exceptional situations. Those locations that we cannot reach at the moment are:
● Belarus (remains closed for all business volume - mail and parcels)
● Belize
● Bhutan
● Bolivia
● Bonaire
● Comoros
● Dominica
● Eswatini (formerly known as Swaziland)                                   
● Fiji
● French Polynesia
● Haïti
● Honduras
● Kiribati
● Laos
● Lesotho
● Mongolia (remains closed for all business volume - mail and parcels)
● New Caledonia
● Papua New Guinea
● Russia (remains closed for all business volume - mail and parcels)
● Saint Kitts and Nevis
● Tajikistan (remains closed for all business volume - mail and parcels)
● Trinidad and Tobago
● Turkmenistan (remains closed for all business volume - mail and parcels)
● Vanuatu
Countries with Embargo or no active Postal Service:
● Democratic People's Republic of Korea
● Libya
● Syria
● Somalia
● South Sudan
● Yemen
Should you have any additional questions, please do not hesitate to contact us.
Lime green is one of the most visible colors to the human eye. Also underwater. For safety reasons, it is always better to see the cable, especially in case of an emergency. Lime green color also creates minimal contrast at depths against the surface (even sharks are color blind, they can see contrast well). So safety first!